How to Add Signature to a PDF Document
Learn How to Add Signature to a PDF Document by WinPDFEditor
There are some PDF documents like contracts and applications to be signed in our life sometimes. Normally we need to print the PDF document to out, sign on the printed paper, and then scan the paper back to PDF. It is inefficiency and takes too much time.

WinPDFEditor has the feature that lets you add your signature image to PDF directly, so that you do not need to print the PDF document every time. Less papers, more trees!

After you scanned your signature into PC and saved as an image, please read the tutorial below which will teach you how to add a signature image to the PDF document.


1. Open a PDF Form File

Click the Open button to open a PDF Form File.
2. Click Add Image Tool to Select Your Signature Image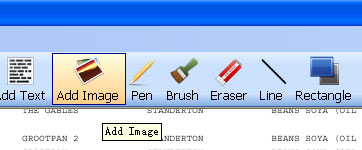 Choose Add Image Tool, and click at the signature position of the PDF page to add the signature.
3. Move and Resize the Signature Image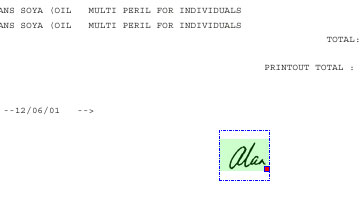 Click the Select button and click on the signature image, and then the image will be selected. You can see there is a red spot at the right bottom of the image. Simply click and drag the red spot to resize the signature. When you move the mouse on the image, you can see the cursor changed to a cross. At this time you can drag the image and move to the correct signature place of the page.
4. Save the Signed PDF

After adding the signature, click the Save button to save the Signed PDF.